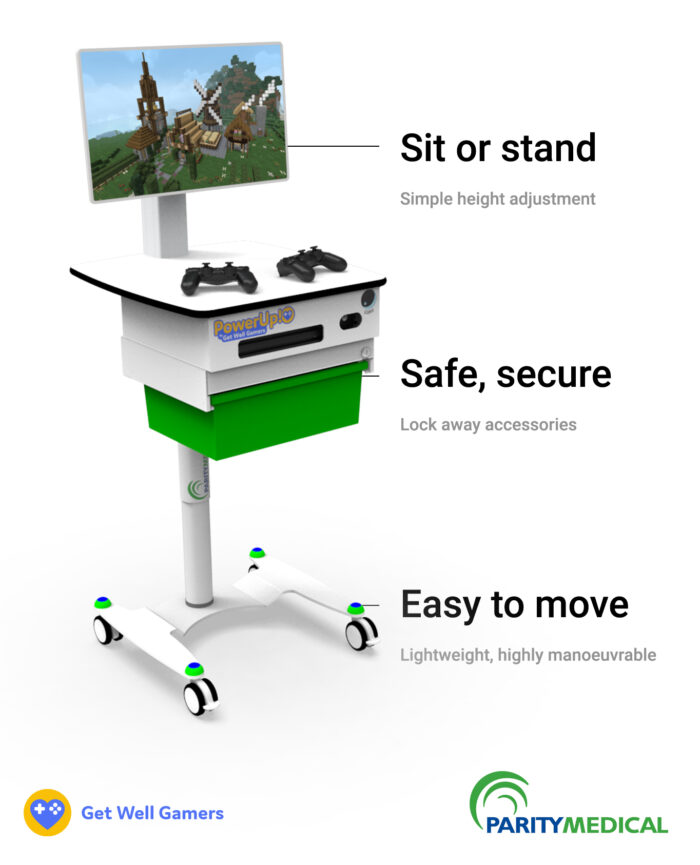 Get-Well Gamers are excited that we can now offer hospitals and any other medical facilities, the ability to purchase the PowerUp, our very first gaming cart.

Working with Parity Medical, with input from play-specialists and our own team of volunteers, we have developed a fully kitted console cart for portability, security and safety within medical settings. The cart has the ability to house any console, features a monitor and secure storage for both the console, games and accessories.
The hospital has the choice whether to purchase an empty cart to house any existing consoles you may have or can get donated or you can choose between an Xbox One S or a PS4 Pro, both with two controllers.
If you would like to enquire about the PowerUp cart, please get in contact with us at hello@getwellgamers.org.uk for full specs and prices.