May 13, 2019 2:15 pm
Hi guys! Let me introduce myself – I'm Ronnie. I am 10 and I live in Yorkshire with my Dad, Mum and Frank the Pug …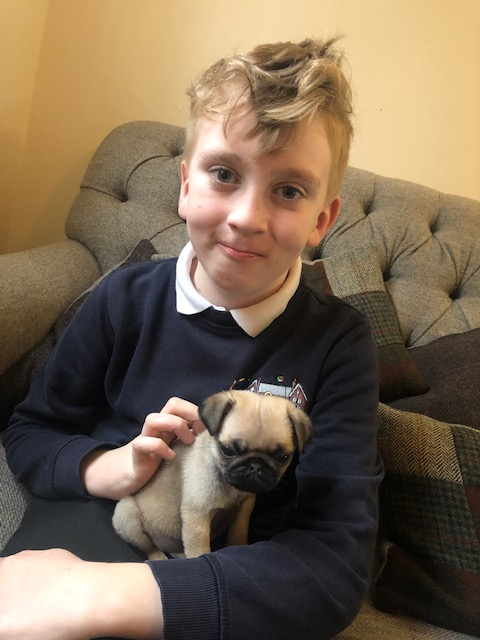 On 17th January 2019 I went to the doctor with my mum. They sent me straight to the children's unit at Airedale Hospital. I found out I had type 1 diabetes.
When I was there I was so scared, tired, bored and worried but there were also times when I enjoyed myself because the staff were amazing! They were fun and wanted me to get better.

The day I got there they asked me if I liked video games (I really do!) and the next thing I knew they brought me a really old TV and an old Playstation 3 to my bed for me to play on! It was old, but do you know what? It made me forget I was poorly for a while! I have a Nintendo switch at home so my dad brought mine in for me to play the next day (I still played on the Playstation too!).
When I came home I started to realise that it would be so good for the children's unit to have a Nintendo switch so that kids like me can get the same feeling I did. That's when I came up with the idea of raising money to buy some switches for kids to play on. I started to use twitter to spread the word and before I knew it I met (virtually) Niain and the Get Well Gamers gang – they are awesome! They supported my campaign and before I knew it we had raised enough money to buy not one but 2 switches! I couldn't believe it. What was even more amazing followed… The GWG gang matched my 2 switches and gave us 2 more! I was so so happy with what we had accomplished as friends and how much better the gaming will be at Airedale.

Niain came down to visit us and brought with him the switches and lots more gaming equipment for the kids to enjoy – it was truly overwhelming and my proudest day yet.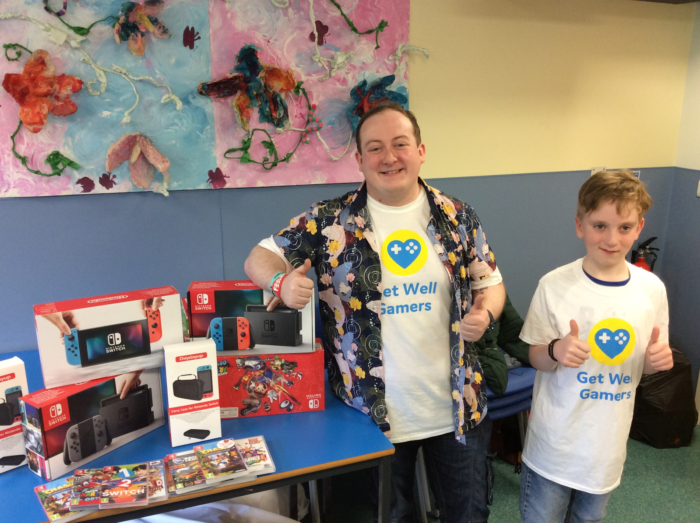 This experience has helped me so much to cope with my own illness which will never go away and it's definitely turned it into a positive experience. I am now determined to keep going with my love of gaming and helping kids to get well when they find themselves in hospital and i'm so grateful for the opportunity GWG have given me to share my adventures with you.

I've got lots planned and I'm looking forward to telling you all about it! You never know, Frank the Pug might make an appearance too!

Speak soon, gamers!

Ronnie aka The Diabetic Superhero and founder of Let's DiaBEATdis.

Written by Ronnie Hearnshaw, editing by Audrey Gillies.

Categorised in: Let's Dia-BEAT-dis
This post was written by getwellgamers